Asbury Park High School

50th Reunion
Update: Class of 1965 50th Reunion - October 16-18, 2015
Dear Classmates,
Our 50th Reunion Weekend is less than two months away! Headcounts are helpful for Otto's (Friday evening), the APHS tour (Saturday morning), and Kelly's (Sunday morning), so if you've not notified the Committee that you're attending any of these three events, please do. Registration for the Saturday evening Dinner/Dance at Doolan's is open until September 14, and any balance you may have should be paid by that date.
The written program for Saturday evening will include a Booster Page. If would like to help defray the cost for the weekend and be listed as a Class of 1965 Booster, please send a check (for any amount, payable to APHS 65) to Barbara Shafer, 101 Riverside Ave., Neptune City, NJ 07755.
Due to the passing of drummer Sam Siciliano, PSIV will not be performing. We have been able to book Sunset Entertainment, about whom the reviews are very good!
Our Reunion Committee is as follows:
Holly Williams Bill Koch
Tad Kallini Linda Archbold Brockel
Pat Darnell Ward Sheila Holtz Mascolo
Barbara Shafer Rona Bernard Fenster
If you have any questions regarding the reunion weekend events, please contact Holly at 732-915-6928. If she cannot answer, please leave a message.
See you again in October!
-- Your 50th Reunion Committee
ITINERARY FOR APHS 50TH REUNION WEEKEND
October 16-18 2015
FRIDAY, OCTOBER 16th 7:00 PM – MEET AND GREET
Otto's Bar and Grill
1610 HWY 35, Oakhurst, NJ 07755
Most all food is $10.00. You can order items that night at your cost
SATURDAY, OCTOBER 17th 10:00 AM – TOUR OF APHS
We have arranged to take a tour of our Alma Mater.
SATURDAY, OCTOBER 17th 6:00-11:00 P.M. 50th Reunion Dinner/Dance
$95.00 Per Person
Doolan's Shore Club
700 HWY 71 Spring Lake Heights, NJ 07762 732-449-3666
Live Music - Sunset Entertainment
6:00 – 7:00 PM Cocktail Hour
Beer and Wine included for 4 hours (6-10 PM). Cheese and Vegetable trays included.
7:00-11:00 PM – Dinner, Dancing and Lots of Chatting
DINNER MENU
SALAD:
Mixed Field Greens (tomatoes, walnuts, cranberries, gorgonzola cheese with balsamic dressing
ENTRÉE (YOUR CHOICE):
Filet Mignon (8 oz.)

Chicken Francaise, with lemon, capers, Pinot Grigio sauce
Grilled Wild Salmon, with honey mustard glaze, over spinach
All entrees served with a potato and fresh vegetable, basket of rolls and butter, unlimited soda, coffee, tea and Apple Pie, with vanilla ice cream.
SUNDAY Oct 18th 10:00 AM BRUNCH
Kelly's Tavern at the Jersey Shore:
43 HWY 35 South, Neptune City, NJ 07753 732-775-9517
Cost is $12.00 per person paid to restaurant that morning (includes tax and tip). Brunch includes bacon, sausage, scrambled eggs, home fries, French toast, juice, coffee and tea.
Copy/paste the following Registration form (including the box) into a Word document, print, complete & mail today! (NOTE: As an option, you may be able to highlight the box with contents, "right click" on the highlighted area, and then click on "Print" from a dropdown menu.)
***************************************************************
APHS 50th REUNION REGISTRATION and QUESTIONNAIRE
Number of persons joining us on the APHS Tour # _____
Number of persons attending Dinner/Dance #_____
Name _______________________
Name _______________________
Dinner/Dance - Choice of dinner meal (one per attendee):
Filet Mignon Chicken _____ Salmon ____
Number and Names (if different from above)
Otto's (Friday): #_____ __________________ __________________
Kelly's (Sunday): #_____ __________________ __________________
QUESTIONNAIRE
Please answer the follow if you are attending the Reunion:
How many grandchildren do you have? ________
How many times have you moved in the last 50 years? ________
How long have you lived in your current home? ________ (years & months)
How long have you been married (since the last time)? ________ (years & months)
How many miles are you going to travel to get the Reunion? ________
PLEASE RETURN THIS PAGE with your check (payable to APHS 65) to:
Barbara Shafer, 101 Riverdale Ave, Neptune City, NJ 07753, by September 14, 2015.
***************************************************************
LODGING AVAILABLE AT DOOLAN'S:
20 rooms have been reserved for guests. Room Rates:
Outside Room:
Weekday: $60.00 per night
Weekends: $100.00 per night
Inside Room: (larger, with refrigerator and sofa)
Weekday: $75.00 per night
Weekends: $120.00 per night
Additional information will be posted on the site regarding other lodging facilities in the area.
Entrance to Doolan's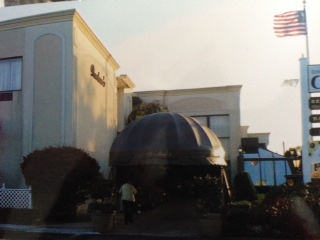 Dinner/Dance Venue - Interior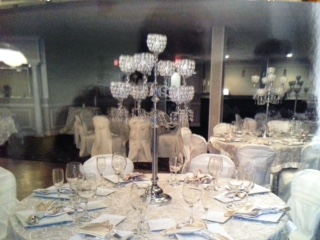 Guest Room - Interior